Transforming Education through Innovation
The school site originally opened in newly constructed facilities in the fall of 1995 as Creekside Middle School. In 2010, the District's two middle schools were merged and the site was renamed Lawrence E. Jones Middle School. As part of the 2010 consolidation of our two middle schools, an existing classroom was remodeled to provide a Home arts classroom which expands our exploratory class offerings for LJMS students.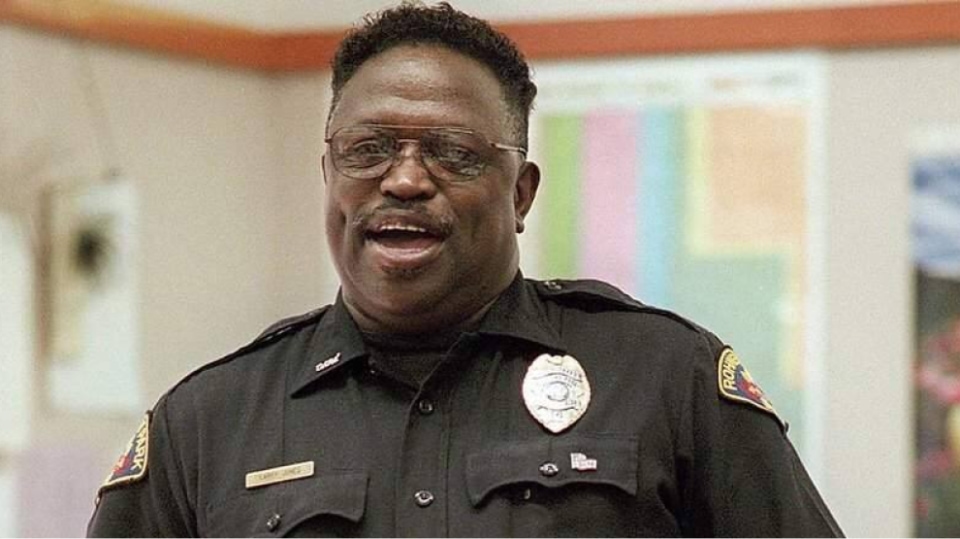 Our school is named after Lawrence E. Jones who worked for the Rohnert Park Department of Public Safety for 28 years and for 18 of those years, he was the District's school resource officer and DARE (Drug Abuse Resistance Education) instructor. He was affectionately known as Officer Friendly. In 2009, a long-time friend said, "His love for the students and kids of this community was very large. He believed in kids." His commitment to the youth of Rohnert Park was evident not only through his school resource officer work but through his volunteer coaching for Rancho Cotate High School girls' basketball and softball teams as well as community sports teams for more than 20 years. In 2010, he was a member of the first class to be inducted into the Rancho Cotate Athletic Hall of Fame for his years of volunteer coaching.
During the course of his career, Officer Jones received many outstanding service awards. He was honored as Rohnert Park's Policeman of the Year, Rohnert Park's Citizen of the Year, California State Juvenile Officers' Association Outstanding Service award, and the J. Edgar Hoover gold medal award. However, his greatest rewards came from helping people. He created strong positive relationships with students and when they needed him, he was there. In 1998, his mother told the Press Democrat, "Lawrence was always the one who came forth to listen and put his shoulder to what needed to be done. He always had a soft spot for the little ones who needed protection."
As a school DARE (Drug Abuse Resistance Education) program instructor, Officer Jones not only talked with students about drugs, violence, depression and sex but also about prejudice and racism. He was first African- American police officer in Rohnert Park. He shared with students his experiences from growing up in Hunter's Point in San Francisco to becoming a Rohnert Park Public Safety Officer. He told students about how at 21 years old, he decided to change his direction by returning to school. Officer Jones stated, "I wanted to make a positive impact on the black community." He made that positive impact -not only in the African-American community but in every community he ever joined. Lawrence Jones was a man of courage, commitment and compassion who believed in students and their abilities to take their place in our community to watch over and care for our children. We have based our LJMS Cornerstones of Integrity, Perseverance, Discovery and Service on Officer Jones' personal attributes and community work.
There are many names for Lawrence Jones…public safety officer, police officer, Officer Friendly, fire fighter, athlete, coach, mentor, father, husband, friend, and as he was known to his grandchildren, Poppy. Lawrence Jones Middle School staff, students and families will learn who he was when he walked among us so that each one of us can act with live and work with integrity, courage and compassion; persevere when times are bleak, learn from mistakes and make better choices; find joy and laughter in each day; and serve others by doing the little things that can make a big difference in someone's life. These are the characteristics that students and adults alike will strive to attain. This is our mission and I invite you to join us in making it a reality.